The goal of the York Region Runners Club (YRRC) is to help young athletes in York Region & Greater Toronto Area (GTA) develop their track & field and XC skills – while assisting those who aspire to a higher level acquire the techniques and best practices needed to excel in the sport.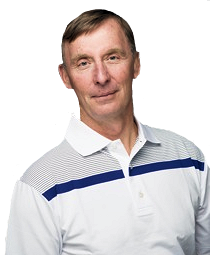 BUILDING A BETTER RUNNER
I Stopped Stretching Because
They Didn't Help
May 3, 2017; Vol. 1
I hear this all the time! Before we all stop stretching lets figure out why muscles get tight and then figure out how … [Read More]


FEATURED ARTICLES:
11 QUOTES TO INSPIRE YOUTH ATHLETES
ActiveKids.com | by Scott Brown


Every great athlete, no matter how successful, has had to deal with a tough loss at one point or another—but the best athletes are able to accept the low points as part of … [Read More]

TIPS FOR RUNNING SAFELY IN THE SUN
Competitor Magazine | January 16, 2016
by Allison Pattillo

Remember these tips for running in the sun. Sun-kissed runs are a welcome reward for months spent braving frosty elements or sweating it out indoors. … [Read More]

6 WAYS TO HELP YOUR KIDS EAT HEALTHIER EVERY DAY
ActiveKids.com | by Angelita Chavez

I'm one of 'those' moms. Yes, the one you see seemingly put together, with their children neatly dressed while chomping on raw broccoli as a snack. I know, it's … [Read More]


CLUB NEWS & UPDATES:
Outdoor Fall Cross Country (XC) Season
It seems like the summer just started and now it's almost over. That's the bad news. The good news is that Monday August 21st is the beginning of our
Outdoor Fall XC Season.
We will be holding Registration Nights on Monday August 21st & 28th at the Stouffville track and on Wednesday August 23rd & 30th at Bill Crothers Secondary School. The Registration Nights will run in conjunction with that evening's workout.
Be sure to complete a REGISTRATION FORM and bring it along with your cheque for $250 payable to the "York Region Runners Club" when you attend one of the Registration Nights or your first workout of the season.
Please click here for an overview of what you'll need to know about the upcoming fall season:

Season Dates, Venues & Times

Member Registration

Workout Participation

Meet Participation
We're looking forward to another exciting season!