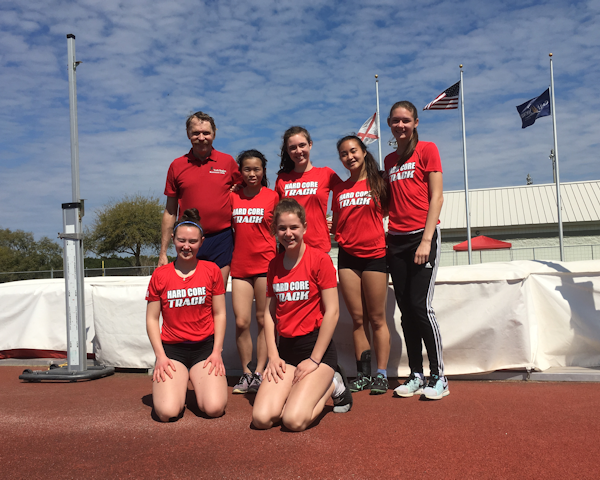 The goal of the York Region Runners Club (YRRC) is to help young athletes in York Region & Greater Toronto Area (GTA) develop their track & field and XC skills – while assisting those who aspire to a higher level acquire the techniques and best practices needed to excel in the sport.

SARAH WELLS
Tokyo Bound – 2020 Olympics – Believe
THE BELIEVE INITIATIVE
The Believe initiative is a movement dedicated to driving success and confidence in youth by teaching the importance of being resilient and fostering an unwavering belief in their dreams. The program challenges young people to make choices NOT sacrifices, relentless pursue past obstacles, and of course believe!


FEATURED ARTICLES:
WHAT TO EAT BEFORE A RUN
Runners Connect | by Jeff Gaudette


What should I eat before I run? It's an age-old question faced by many runners both new to the sport and those who have been training seriously and are looking to fine tune their training diet. … [Read More]

YOUTH SPORTS HYDRATION GUIDELINES
moms TEAM | by Brooke De Lench

Surprising, as it may seem, the most important part of a youthathlete's diet isn't what they eat, it is what and how much they drink. … [Read More]

6 STEPS TO INJURY-FREE RUNNING
Runner's World | February 19, 2015
By Dr. Jordan Metzl, Claire Kowalchik

Why do you run? Because it feels good. Because it relieves stress. Because it fills you with energy. Because it makes you happier. Because it enables you to eat … [Read More]


CLUB NEWS & UPDATES:
Outdoor Spring Track & Field Season
It's that time of year. With spring in the air our
Outdoor Spring Track & Field Season is set to start on Mon. April 10 at the Stouffville track.
On Mon. April 10 and Thurs. April 13 in conjunction with the track workouts we'll also be holding Registration Nights:
Parents of ALL athletes participating in the 2017 Spring Season are encouraged to come out to the track and register their children or themselves, whether planning to participate in Track or Jumping, or both.

The Registration Desk will be open both nights for the duration of the workout, 6:30-8:00 pm.

There will also be demonstrations of the www.yrrc.ca website, highlighting key features and how to navigate the site.
For an overview of what you'll need to know about the new outdoor season, please click here:

Season Dates, Venues & Times

Member Registration

Workout Participation

Meet Participation
We look forward to seeing you out on the track!

IMPORTANT JUMPER WORKOUT NOTICE:
Jumper workouts for the Outdoor Spring Season during April will continue at the Toronto Track & Field Centre (York University) or until mats are available outdoors at Bill Crothers Secondary School.